Why Take a Life's Necessities & Luxuries Shopping & Networking Tour?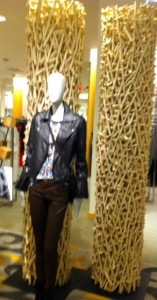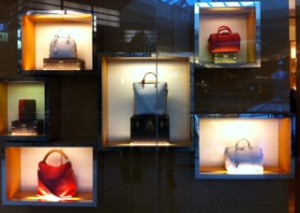 Whether you're a native Floridian or just in town for some R&R during your stay while in the Tampa, St. Pete area, we have created unique, fun,  personalized fashion shopping and networking experiences designed especially for you.
For some, shopping can be a horror  or it can be a  blissful, self-actualizing adventure.  Being able to find the right items to match your unique personality and fashion style or finding the coolest treasures that you'll love to wear or use in your home every day, can sometimes be a challenge.  I've found a way to find and introduce these treasures  into my daily life.  I want to share these tips with you.  I'm glad you found us.  Welcome aboard!!  Shall we begin our journey?

Being a prior shopaholic, and a foodie from NYC, once I moved to Tampa  I had to find my little world of fun shopping that I had so much of in NY.   Missing the great little cafes, boutiques and awesome everything I could ever want, now my dileama was,  try to replicate it here.  I have  been scouring the areas and finding my faves and bargains.  A native Floridian  over 5 years now, I want to share them with you.
Why not try one of our tours for something different to do with the girls on ladies night?  Make some memories with your  friends and family, in the meantime take away some  fashion  tips, tricks  and savings along the way AND a bonus, you get to hang with some amazing people who might just become your new best friend for life.
Choose a tour that is right for your needs and your budget.  Some of the tours we offer: 
Are you looking for luxury items?  If so, then check out the "Life's Little Luxuries" Tour, or are you looking for bargain basement treasures and one-of-a-kind fashion finds, then shop our "Vintage Meets The 21st Century – Historical Ybor City" Tour.  If you and daughter would like to have a special fashion-bonding day together, then shop the "Mother & Daughter Sweet 16" Tour.  Does you home need a face-lift?  Decorating for the holidays or special event?  Then join us on our "Home is Where The Heart Is" Home Decor Tour.  There's even one for your holiday gift shopping "Ho-Ho-Ho Holiday (Buy One for Them and One for Me)" Shopping Tour.  All meeting location details will be provided immediately upon booking your ticket.

Book one of our unique, regularly scheduled shopping tours today.  Advance purchase is strongly recommended as tours often sell out in advance.  Each tour has a limited number of spaces available.  All tours subject to availability.  All tickets are non-refundable.  Tickets may be exchanged for alternate dates, must be approved by organizer prior to making changes.
Must have your own means of transportation unless booking group and corporate tours.  Please call 727-858-3515 to learn more about how to schedule a group or private tour.
All tours are rain or shine so be sure to dress appropriately and don't forget to wear comfortable shoes!  Meeting place details will be provided immediately upon booking.